Single Stage Watering Vacuum Pump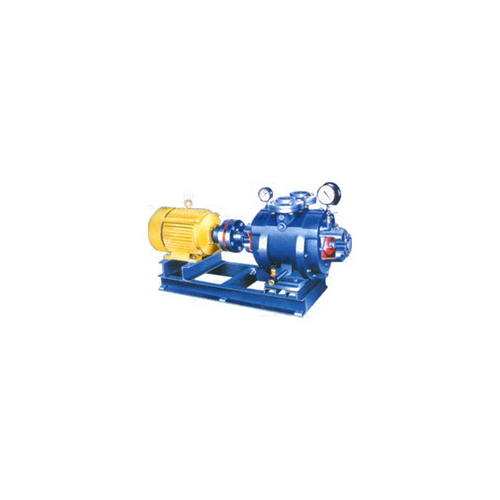 Single Stage Watering Vacuum Pump
Price And Quantity
Piece/Pieces

8000.00 - 80000.00 INR
Product Specifications
304 Stainless Steel And Metal

Diaphragm Pump
Product Description
Owing to profound domain knowledge, we have become an eminent manufacturer, supplier and exporter of Watering Vacuum Pump. These products are highly acclaimed in the market for their durability, high rust resistance and fine finish. Complying with the industry quality standards, our pumps are manufactured employing latest technology and prime-grade materials. With the help of our freight and carriage personnel, we assure secure shipment of these pumps at customers premises in a time bound manner. Moreover, our Watering Vacuum Pump can be easily installed and requires less maintenance.


Features:
Less space requirement

Hassle-free performance

High operational efficiency

Robust construction

Other information:
Two Stage Watering Vacuum Pump
Features

Entrained liquid drops, Condensible vapors, or occasional slugs of liquid can be handled without damage to the pump or significant effect on capacity. In the case of vapors, the pump can also serve as a condenser.
No lubricant or oil is required within the pump itself. Thus the air or other discharge gases are not contaminated. The liquid which forms the ring (usually water) serves both as a sealant and a pumping media.
A wide selection of materials and seal liquids can be used when corrosive gases and vapors are being pumped.
The pumps contain no metal parts that rub against each other. Packing glands and bearings are accessible from the outside. There is no clearance volume and the pumping action is smooth and uniform (non-pulsating). The only moving part is a balanced impeller which reduces noise and vibration. This means lower foundation, installation and service costs.
The pump can be provided with partial liquid recycle, closed loop liquid operation, automatic control and other features.
Mechanical seals can be provided as an option.
Small entrained solid will pass through the pump. However, abrasive particles, will result in reduce pump life.
Each pump is performance tested prior to shipment.

Wide choice of Materials

Standard material of construction is cast iron with semi steel rotor. Shaft material is stainless steel for model LM-15 to LM-75, large size are carbon steel with brass of stainless steel shaft sleeves for wetted parts. Alternate combination materials are available for special applications.

Some specific Applications

Draining paper webs.
Saturating insulation materials, wood and textiles.
Evacuation condensers and piping
Priming pumps
Evaporation acids, blood and milk.
Drying resins, paints and chemicals.
Convening wheat, sugar and chemical products.
Lifting and transporting wood and plates.
Type MIWR

Motor H.P.Vacuum Pumps

Pump Speed R.P.M

Suction Capacity

Water Consumption Ltr/min

C.F.M

m3/hr.

LM-W15

1

2800

15

25

4

LM-W20

2

2800

23

37

6

LM-W30

3

2800

30

51

7

LM-W50

5

2800

50

85

10

LM-W75

7.5

2800

75

128

14

LM-W100

7.5

1500

100

170

16

LM-W130

10

1500

130

220

20

LM-W200

15

1500

200

340

30

LM-W300

20

1500

300

510

40

LM-W430

30

980

430

725

60

LM-W500

35

980

500

850

80

LM-W650

40

980

650

1105

85

Two Stage Watering Vacuum Pump

Max. Vacuum Achieve : 725 mm.Hg.
Capacity : 80M3/ Hr to 500 M3/Hr
Recommended Motor : 5 HP to 20 HP
Material of Conts : C.I Partial Bronze (GBZ) , Partial S.S, S.S, Rubber lined, And other on demand
Sealing Water Temp. : 30C.
Drive : Direct Coupled
Larger capacity Pumps Available upon request.